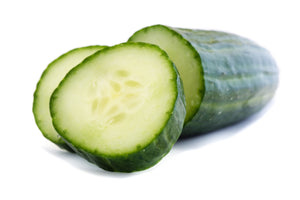 Packet of about 50 vegetable seeds.
Planting instructions: Sow 12 - 18 inches between plants; 4 - 5 feet between hills; 4 - 5 feet between rows. 1 inch deep.
Early spring burpless cucumber seeds also known as an "English Cucumber. These long, slender cukes offer a crisp, mild, bitter-free and burpless bite all season long! Firm and easy to peel, they should become your cucumber of choice! Expect Early Spring Burpless to reach 8 to 12 inches long in no time.