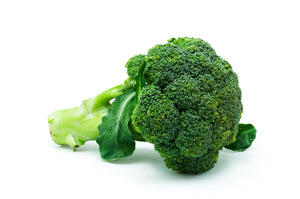 Packet of about 1000 vegetable seeds.
Planting instructions: 
Broccoli is cool-season crop, so it should be planted in early spring or mid- to late summer for the best results. High mid-summer temperatures will stunt its growth, so the goal is to get broccoli to mature before or after high temperatures are expected.
Broccoli seeds are capable of germinating in soil temperatures as low as 40°F (4°C), but warmer soil is preferred and will greatly speed up development.
For spring plantings, broccoli may be started indoors or outdoors a few weeks ahead of your

 

last spring frost date:

Start seeds indoors 6 to 8 weeks before your last frost date.
Sow outdoors 2 to 3 weeks before your last frost date, or as soon as the soil can be worked.

For fall plantings (best in warm climates), sow seeds outdoors 85 to 100 days before the first fall frost, when soil and ambient temperatures are high. Or, start seeds in late May.